Muffin Supreme
An extravagant indulgence to reward your day. Lavishly made with super ingredients such as walnuts, bananas, and chunky chocolate, these supreme muffins will truly make your day.
Variant: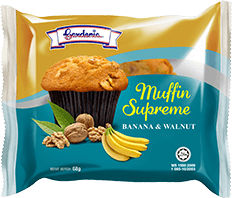 Gardenia Muffin Supreme Banana & Walnut
Go bananas with the distinctive taste of banana and the crunchy, nutty bite of walnuts.
Price: 68g at RM1.50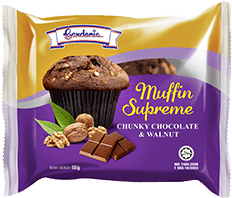 Gardenia Muffin Supreme Chunky Chocolate & Walnut
An incredible combination of chunky chocolate and walnut makes this everyone's favourite.
Price: 68g at RM1.50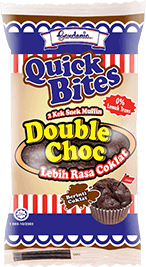 Gardenia QuickBites Double Choc Muffin
A muffin sprinkled generously with rich chocolate chips is hard to resist. Don't fight it!
Price: 70g at RM2.00