Squiggles
It's far from ordinary. It's extraordinary and indulgence at its finest. Excite your senses with our Squiggles.
Variant: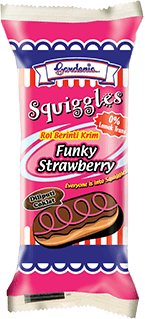 Funky Strawberry
An oblong bun that is filled with strawberry cream, coated with sweet, creamy, rich chocolate and topped with strawberry drizzle. Are you ready to indulge?
Price: 50g at RM1.50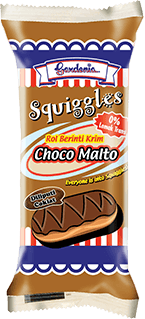 Choco Malto
Chocolate! Chocolate! And more chocolate! It is the perfect indulgence for chocolate lovers. Chocolate cream filled in an oblong bun, coated with more chocolate and wait for it.... drizzled with even more chocolate!
Price: 50g at RM1.50